Admissions
At Co-op Academy Swinton we operate a fully-inclusive admissions policy, meaning we accept students irrespective of faith or ability.
Each student will be consulted regarding their needs and supported accordingly.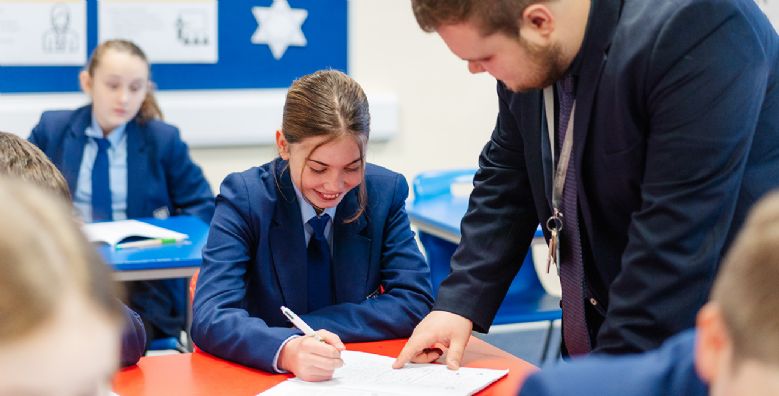 Home/School Partnership
Co-op Academy Swinton is a very popular school in the wider Salford area and nationally acknowledged as being one of the most improved schools in the country. Salford Local Authority publish a set of criteria which are used to determine which children have priority if places at a school are limited.
We have established links with our primary schools and many of the children in Year 6 will already have met some of our staff who liaise closely with the primary schools. In addition, many of you and your children will have visited us on our Open Evening or to make use of the sports facilities. In their final term at primary school we invite all Year 6 children into the Academy on a number of occasions to help introduce them to us.
Similarly, all 'new' intake parents are encouraged to attend our Primary Intake Parents' Evening, held each July, when we discuss the school, its work and any problems which we anticipate.
Admissions during the academy year
Parents can apply for a place for their child at any school in Salford by making an application through Salford local authority. Visit: salford.gov.uk/applyforschool to access the information you need.
If you live in Salford but wish to apply for a school in another local authority you should contact the local authority where the school is.
Students leaving during the Academy year
If you are about to move out of our area and wish to transfer your child to another school you should;
Give written confirmation to your child's Pupil Progress Coordinator that he/she is leaving. Include in your letter the date of leaving and, if possible, the name of your child's new school. It is essential that you give us the above information because, if you do not, your child's name will remain on our school roll.
Admission Arrangements: SEPTEMBER 2023
For the school year commencing September 2023 the published admission number is 215.
Where Co-op Academy Swinton receives more applications than places available, the following oversubscription criteria will be applied once places have first been allocated to children who have an Education Health and Care Plan (previously known as a statement of Special Educational Need) which names Co-op Academy Swinton.
See our full Admission Arrangements for 2023 in the PDF link below:

Admissions arrangements for previous years